Step into a world where imagination knows no bounds with our enchanting wild storytelling chairs for schools. These one-of-a-kind chairs are not just ordinary pieces of furniture; they are meticulously handcrafted from wood, igniting a sense of wonder and adventure in every child who sits upon them. Each chair is a masterpiece, showcasing the artistry and skill of our talented artisans. With their intricate detailing and whimsical designs, these chairs transport young minds to far-off lands and create the perfect setting for captivating tales to unfold. Watch as imaginations run wild and stories come to life in the presence of these extraordinary wooden chairs.
Embrace Nature with Our Woodland Benches!
Buddy up on our wild rustic benches!
Introducing Free Range Designs' extraordinary wooden benches, where art meets functionality! These one-of-a-kind benches are not your average seating arrangements. Each bench is meticulously handcrafted, showcasing stunning carvings of wild animals. From majestic lions to graceful deer, these benches bring a touch of the wild into any space. Whether you place them in your backyard, a park, or even a cozy corner of your living room, these benches are sure to be a conversation starter. With their intricate details and natural finishes, Free Range Designs' wild animal carvings on benches are a true testament to the beauty of nature. Sit back, relax, and let the spirit of the wild embrace you with every seating experience.

Looking to complete the perfect cozy reading nook or play area for your little ones? Look no further than our adorable collection of kids' benches and mushroom stools! These pint-sized seating options are not only cute, but also incredibly comfortable. Crafted with soft, plush materials, they provide a cozy spot for your little readers to curl up with their favorite book or engage in imaginative play. The kids' benches are designed with playful patterns and vibrant colors, while the mushroom stools add a touch of whimsy to any space. Whether you're creating a dedicated reading corner or simply want to add some extra seating options, these benches and stools are the perfect addition to any child's room or playroom.
Creative Wooden Arches for any Space
Step into a world of wonder with our meticulously handcarved wooden arches. Crafted with love and attention to detail, these enchanting masterpieces are more than just architectural wonders - they are portals to a realm of imagination and magic. Each arch is brought to life with whimsical fairy designs, adding a touch of ethereal beauty to any space. Whether you're looking to transform a classroom, library, or outdoor area, our handcarved wooden arches will transport you to a world where dreams come true. Let the fairies guide your imagination and create an atmosphere that sparks creativity and wonder. Embrace the enchantment and let our handcarved wooden arches bring a touch of magic to your space.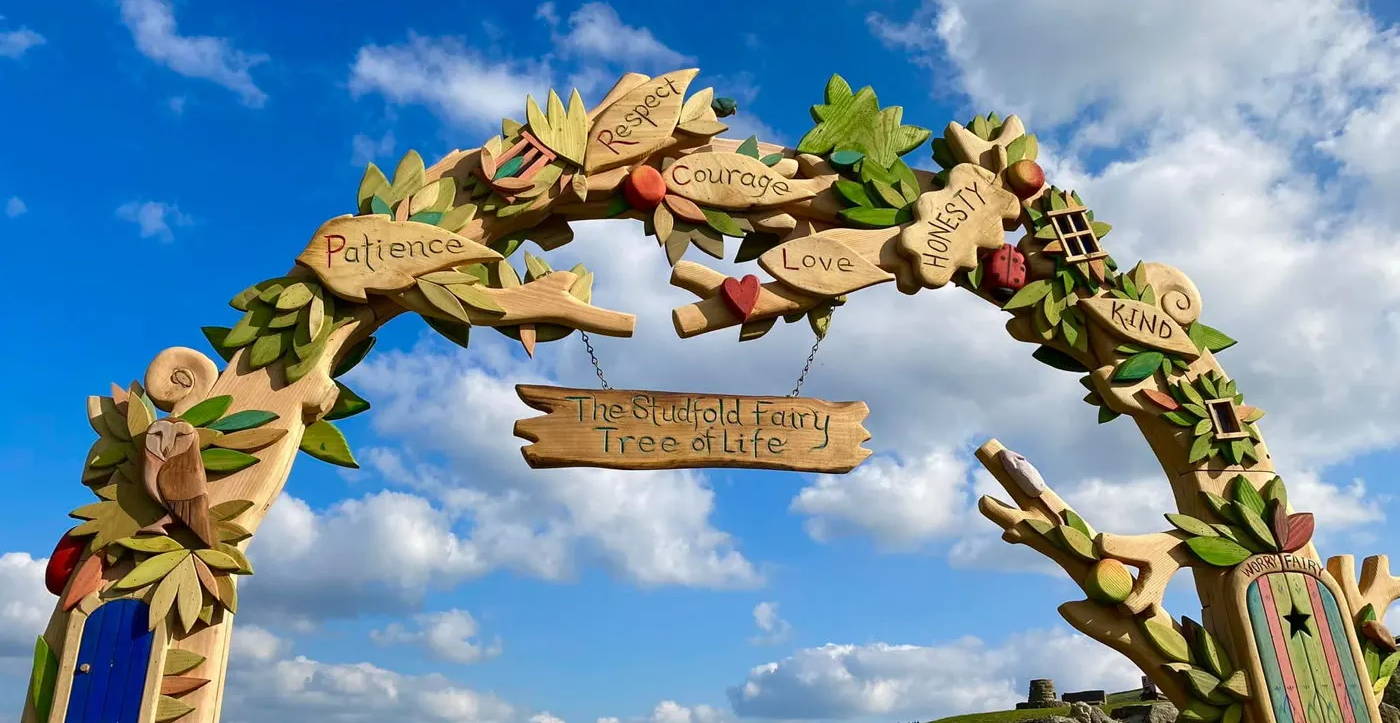 Enchanting World of Whimsical Fairy Houses
Step into a world of enchantment with our whimsical fairy houses designed especially for schools. These magical homes are the perfect addition to any playground or outdoor learning space, sparking the imagination of young minds and encouraging creative play. Crafted with attention to detail, each fairy house is adorned with vibrant colors, intricate designs, and charming features that will captivate children and transport them to a realm of wonder. Whether they're hosting tea parties, embarking on daring adventures, or simply dreaming up magical stories, our fairy houses provide the perfect backdrop for endless imaginative play. Watch as children's faces light up with joy as they explore these enchanting dwellings and let their imagination take flight. With our whimsical fairy houses, the possibilities are endless, and the magic is ever-present.